Happy Wednesday, book friends. I hope this blog post finds you well. As for my illness, I'm still recovering. I'm currently dealing with a stuffy nose and sore throat, so hopefully all continues to get better. I did end up going to work today and I'm clearly not used to being out and around people as my voice did not seem to want to work as well as it normally does!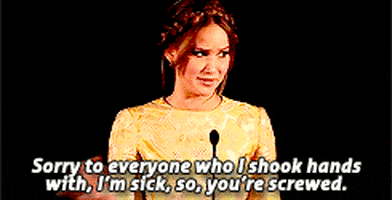 WWW Wednesday is a popular weekly meme that is currently being hosted by Taking On A World of Words, and I thought I'd go with the flow and participate too.
The Three Ws are:
What are you currently reading?
What did you recently finish reading?
What do you think you'll read next?
Three Little Words (Bridesmaids Behaving Badly #3) by Jenny Holiday
Contemporary Romance
*Thank you to Forever Romance for sending me a finished copy in exchange for an honest review.
After enjoying the previous two installments, I was eager to get my hands on this one as it focuses on the two characters I am most interested in reading about. Gia Gallo is a model who harbors some body image and self-esteem issues, but puts up a very tough front and doesn't believe in love (for herself). Bennett Buchanan is a chef and southern gentleman with a rough past, who doesn't do casual flings. These two end up getting stuck together in preparation for their best friends' wedding and the sexual tension is high. Though not exactly an "enemies-to-lovers" romance, it's close enough and I like it!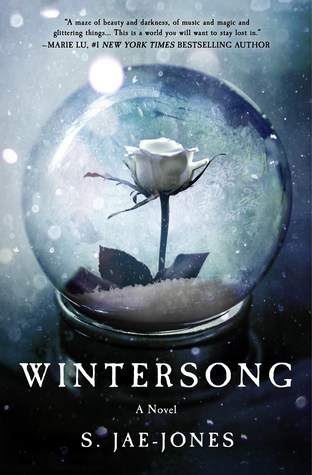 Wintersong by S. Jae-Jones
YA Fantasy, Romance, German Folklore
I had taken this off my TBR due to mixed reviews and loss of interest. But my supervisor, who has similar tastes in YA fantasy as I do, recommended this one to me based on the musical integrations. So far, I'm actually enjoying this one. It has that darkly romantic and folkloric German aesthetic and uses musical language that I haven't heard since I was in music college. If you don't know, I was a music education major, voice being my primary instrument. As you can imagine, I love classical music, particularly opera and German lieder. Brahms is my favorite composer. I think I already have an idea of what naysayers didn't like about this book–something most likely in the characterization and romance. But so far, so good for me.
The Way You Love Me (Angel Falls #2) by Miranda Liasson
Contemporary Romance / My rating: 🌟🌟🌟🌟 4/5
*Thank you to Forever Romance for sending me a finished copy in exchange for an honest review.
I love feel-good romances. This one features an aspiring writer who falls in love with her professor who is an author with writer's block and a spunky three-year-old daughter.
Believe it: My Journey of Success, Failure, and Overcoming the Odds by Nick Foles with Joshua Cooley
Nonfiction, Biography, Football / My rating: 🌟🌟🌟🌟🌟 5/5
Becoming by Michelle Obama
Nonfiction, Biography / My rating: 🌟🌟🌟🌟🌟 5/5
Check out my latest Rapid Reviews post for my thoughts on both Nick Foles' and Michelle Obama's memoirs.
Escaping from Houdini (Stalking Jack the Ripper #3) by Kerri Maniscalco
YA Historical Fiction, Mystery
This cover is so beautiful and it always catches my eye from my book shelf whenever I'm lying in bed reading.
Playing for Keeps (Heartbreaker Bay #7) by Jill Shalvis
Jill Shalvis is one of my favorite adult romance writers. Her stories are always the perfect combination of swoon-worthy and funny. I've loved pretty much every book in her Heartbreaker Bay series.
---
Leave your WWW Wednesday post in the comments below or feel free to write down what you're currently reading or finished reading.
Twitter: @jasminesreading
Instagram: @singprettyreadbooks
Goodreads: jasminesreading
Linktr.ee: @singprettyreadbooks
Email: singprettyreadbooks@gmail.com
*2018 Reading Challenge Update: 14/175