Happy Tuesday everyone and happy election day to my fellow U.S. friends. I will be voting later today and I hope you will too.
Today's tag is a little different from the usual since it's not about books, but about my other greatest love–music!
Thanks so much to my friend over at Of All the Books in the Library for tagging me!
​
RULES:
Link back to 'Pick Me Up Playlist' creator – Laura Spoonie
Tag the blogger who nominated you
Mention how music helps your Mental Health
List 10 songs that you would consider to be a part of your 'Pick Me Up Playlist' (optional: mention a little bit why each song is on your list)
Tag 10 other bloggers to join in with the 'Pick Me Up Playlist' Challenge
---
For those don't know, I am a vocalist and music has been a significant part of who I am, throughout my entire life. I started singing when I was six years old, joined my parish's children's choir and continued to join other vocal groups as I grew up.
I eventually earned my Bachelor of Music in Music Education from Westminster Choir College with a concentration in voice and was originally planning on pursuing a Master's Degree in Voice Performance. But that obviously changed when I decided to work toward a Master's Degree in Library & Information Sciences instead.
Regardless, music continues to be a major part of my life as I still sing regularly for my parish, for funerals, weddings and other services at other churches as well. Also, who doesn't love karaoke?!
My philosophy has always been that we are all musical people. Not everyone is going to be a musician, but as human beings we all have connections to music that vary from person to person. Singing and just listening to music bring me peace. My passion for music is also deeply rooted in my faith, which is what began my journey toward becoming a musician. So, celebrating my religion through music is extremely valuable and soothing for me.
While music is undoubtedly an outlet for expression, it is also something that I'm good at. It is something I take pride in and work hard to do well because when I do it well, it affects others. Being able to sing the perfect song at someone's wedding mass or a deceased relative's favorite song during their life celebration brings me comfort because it brings comfort to others.
Onto my Pick me up playlist!
1. I Wanna Dance with Somebody by Whitney Houston
This is one my favorite songs to jam out to when I'm at home alone (or surrounded by friends)!
2. Let it Be by the Beatles
It's always difficult for me to narrow down my favorite Beatles songs…but the message of this one resonates deeply within my soul. If I ever inked, I will get "let it be" inked on the inside of my wrist.
3. O God, You Search Me by Bernadette Farrell
This is one of my favorite hymns to sing. It is all about trusting in Him who, when you feel no one else can, understands you best. It's written and often sung as a traditional hymn, but I prefer singing it in a more contemporary style (listen to the recording I included below, it's beautiful!).
4. Have Yourself A Merry Little Christmas as sung by Judy Garland
This is one of my favorite Christmas songs ever and every time I hear Judy sing it, I cry!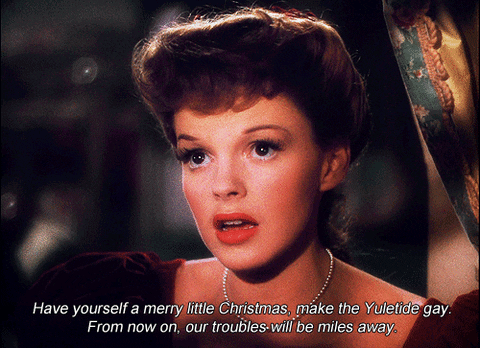 5. Love on Top by Beyonce
Hands down, my favorite Queen Bey song of all time.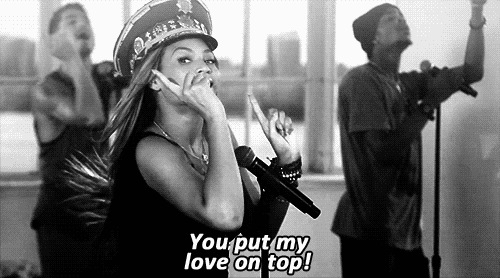 6. A Case of You as sung by James Blake
Jodi Mitchell's original is perfect as it is, but James Blake's cover makes me want to fall in love, even it means falling out of love later.
7. The Way You Make Me Feel by Michael Jackson
I love just about every MJ song out there, but this one always puts a smile on my face and a groove in my step.
8. God Only Knows as sung by Joss Stone
This Beach Boys songs is one of my favorites, but I love Joss Stone's almost melancholic and more soulful take on it.
9. No me queda mas by Selena
How can anyone choose just one Selena song?? I love this ballad so much–so sad, but so beautiful.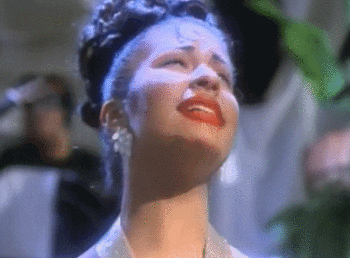 10. Best Part by Daniel Caesar feat. H.E.R.
This song is so aesthetic and so simplistic in its declaration of love. Enjoy.
---
I'm tagging…
Jenna | Jenna Bookish
Kerry | The Reading Anomaly
Tiffany | Read by Tiffany
Malanie | Malanie loves fiction
Bibi | Bibi's Book Blog
Pippa | thelittlebookowl
Emilie | The Garden of Read-En
Heather | The Sassy Book Geek
You!
Let me know some of your favorite songs that make you happy or bring you peace.
Twitter: @jasminesreading
Instagram: @singprettyreadbooks
Goodreads: jasminesreading
Linktr.ee: @singprettyreadbooks
Email: singprettyreadbooks@gmail.com
*2018 Reading Challenge Update: 175/200