Happy Tuesday, book mates. I wasn't tagged to do the Mid-Year Book Freak Out Tag (unless you tagged me and I totally missed it–then, my deepest apologies), but when I saw everyone completing it I knew I wanted to do it myself as soon as June was over.
This is a tag that was created by Chami from Read Like Wildfire and Ely from Earl Grey Books. This tag affords readers the opportunity to reflect on their reading in the first half of the year.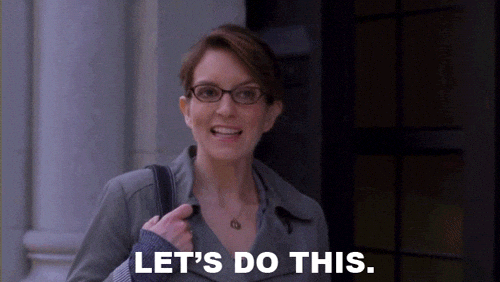 ---
Best Book You've Read So Far in 2018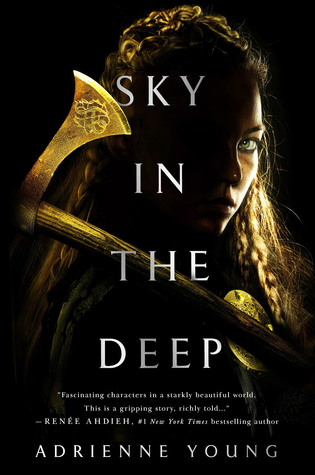 Simon vs. The Homo Sapiens Agenda by Becky Albertalli
This was one of the first books I completed this year and I absolutely adored it. Click here to read my review.
The House that Lou Built by Mae Respicio
This charming debut tells the story of 12-year-old Lou Bulosan-Nelson, a  half-Filipino American girl, who dreams of building her own house. It is refreshing to read a book about a character who looks like me! As a Filipina myself, reading this book felt like home.
Sky in the Deep by Adrienne Young
An excellent stand-alone fantasy! Whether or not there's a sequel, I'm totally okay with it.
I had quite a number of 5-star reads so far in 2018, but I really tried to narrow it down to just three!
---
Best Sequel You've Read So Far in 2018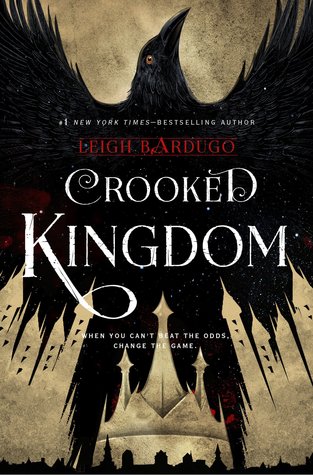 Crooked Kingdom (Six of Crows #2) by Leigh Bardugo
I am still completed deaded by how fantastical this duology was!
---
New Release You Haven't Read Yet, But Want To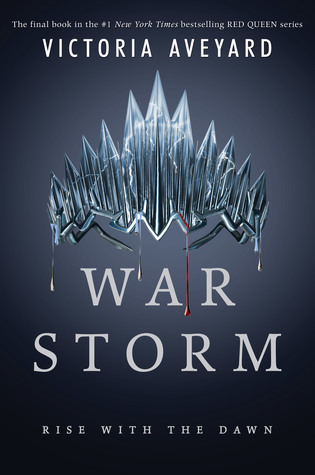 Children of Blood and Bone by Tomi Adeyemi
I still have an ARC of this and haven't had the chance to read it. I'm hoping to get to it real soon (said me every time I remember this book).
War Storm (Red Queen #4) by Victoria Aveyard
I've yet to order this one and I'm itching to read it. I still have some Amazon gift card money left over…so, I don't know what's taking me so long!
---
Most Anticipated Release for the Second Half of the Year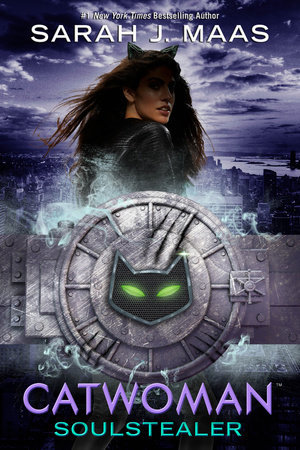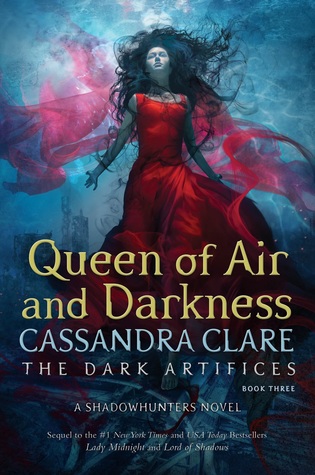 Catwoman: Soulstealer (DC Icons #3) by Sarah J. Maas
I was actually fortunate enough to read an ARC of this and I LOVED it–Maas is a master at crafting fierce female heroines. I'm excited for everyone to get their hands on it.
Queen of Air and Darkness (The Dark Artifices #3) by Cassandra Clare
Y'all, I don't even deserve to be excited about this one because I still haven't read, Lord of Shadows! Regardless, I'm totally going to pre-order it, LOL.
---
Biggest Disappointment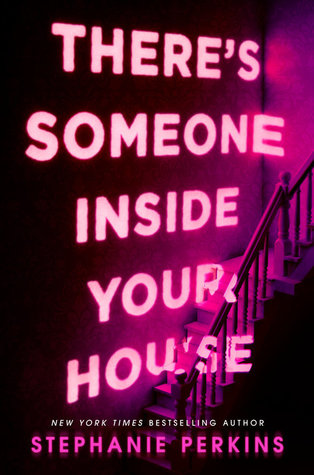 There's Someone Inside Your House by Stephanie Perkins
I was really hoping for a gripping murder-mystery with this one and was sorely disappointed. You can read my full review here.
Air Awakens by Elise Kova
I was pretty disappointed in this, which is such a shame because I had been dying to read this one for a long time. Kova clearly prioritizes Vhalla's romance with her Prince over her own journey toward self-discovery as a sorcerer. Vhalla is a weak protagonist both because she has a pretty low opinion of herself and is completely surrounded and overpowered by the men around her.
---
Biggest Surprise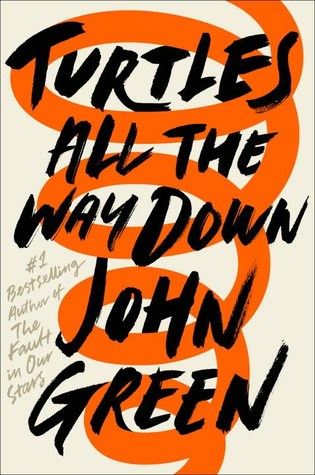 Turtles All the Way Down by John Green
I really wasn't sure that I would like this at first because it's premised on this great mystery, but turns out to be completely and totally about mental illness–which is not a bad thing, of course. I ended up admiring and respecting this book because of its great detail into the protagonist's struggle with her OCD. Through this story, you truly see how despite all the interesting things going on around you, your mental illness can still override everything. This book definitely gives us more of John Green the man.
The Summer I Turned Pretty by Jenny Han
I ordered Han's entire Summer trilogy from Bookoutlet around 2 years ago because I just couldn't pass up the deal. Going into them this time around, I wasn't sure the angst would register well with me. I ended up binge-reading the first two books in less than 24 hours! A genuine read-alike for Estelle Maskame's Did I Mention I Love You? trilogy.
---
Favorite New Author (Debut or New to you)
Books read:

The Truth About Forever
This Lullaby

I've been collecting Sarah Dessen's books for a while now, but didn't start reading them until this year. I truly believe that there is a special time for every book you read in your life and apparently I need Sarah Dessen's books right now. Her storytelling style is exceptional and I finally understand why she is one of the best of the best.
---
Newest Fictional Crush
John Logan from The Mistake by Elle Kennedy
This is a totally unfair category as I pretty much fall in love with every swoony male character I read about. But I still can't get over how endearing and hilarious Logan's story was. You can read my full review here.
---
Newest Favorite Character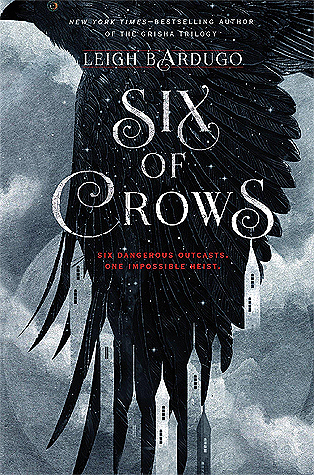 Simon Spier from Simon Vs. the Homo Sapiens Agenda
Simon is too precious for this world!
Kaz Brekker's entire crew from Six of Crows
I fell in love with every single one of Bardugo's protagonists (Kaz, Inej, Nina, Matthias, Jasper and Wylan)–an extremely well-balanced and diverse group of characters.
---
Book that made you cry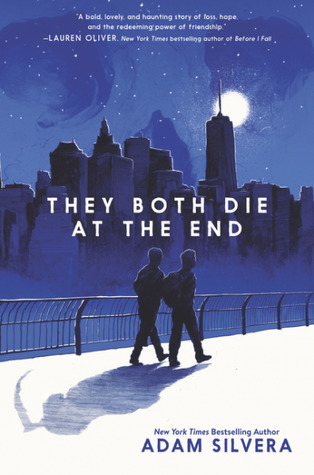 They Both Die at the End by Adam Silvera
This story managed to break my heart and fill it with hope at the same time. Read my full review here.
---
Book that made you happy
Little Leaders: Bold Women in Black History by Vashti Harrison
This children's non-fiction book features prominent female figures in African-American history including Rosa Parks, Oprah Winfrey, Ruby Bridges, and Angela Davis, just to name a few. These women (activists, curators, doctors, astronauts, musicians and more), their stories and the contributions they've made to American history are inspiring. I so loved the absolutely adorably beautiful illustrations and learning about some interesting tid-bits about women I recognized and have yet to meet!
---
Favorite Book to Movie Adaptation You've Seen This Year
I'm not much of a movie-goer, but I'm looking forward to watching Love, Simon. Also, the trailer for The Hate U Give nearly brought me to tears–I cannot wait for this film to be out in the world.
---
Favorite Review You've Written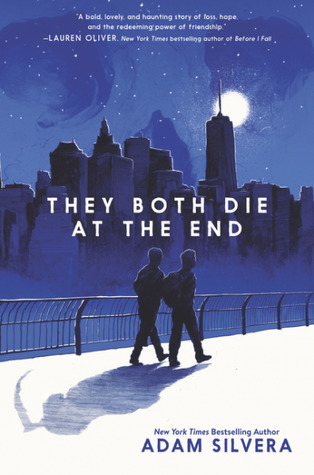 The Girl in the Tower by Katherine Arden
"Arden's world building continues to flourish here, producing beautiful images which range from frigid winter nights to thrilling horse races. Her characterization remains complex as she incorporates a mix of points of view on the narrative.
…
While not a focal point of the story, I do believe Arden could have diversified her story with such characterization because the cross-dressing element does toe into this (transgender & LGBTQ+) territory. But I do think discussion of Vasya's feminine appearance and apparent lack thereof, does fiddle with boundaries regarding gender assumptions."
They Both Die at the End by Adam Silvera
"Something that I believe is not discussed at all is that it is possible to think about death and not be suicidal. It's not strange to wonder about when or how your life might end. There's a difference between wanting to die and questioning when the time might come. There's a difference between planning your own death and wanting to know how it might happen. Silvera takes one of our greatest fears and lays it out in the open through this book.
…
Once again, Silvera blows me away with his wonderfully human writing. It would be a privilege to have him write my story and End Day because I think he would write both genuinely. I think he would find all the things worth writing about in my own life that I would not even think twice about."
---
Most beautiful book you've bought so far this year (or received)
It Takes Two by Jenny Holiday
While I read and bought many books this year with beautiful covers, I chose this one–which I received from a rep over at Forever Romance Books–mostly because it features an Asian protagonist! How refreshing is it to finally see a POC on the cover of an adult contemporary romance? And that man ain't so bad to look at either.
---
Books You Need to Read by the End of the Year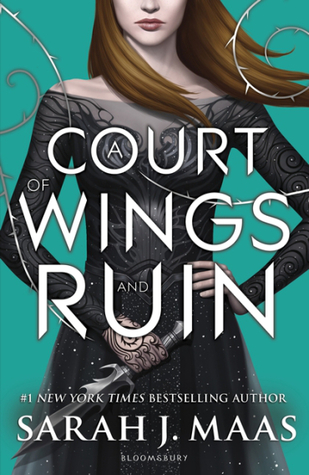 Lord of Shadows (The Dark Artifices #2) by Cassandra Clare
A Court of Wings and Ruin (ACOTAR #3) by Sarah J. Maas
Gemina (Illuminae #2) by Jay Kristoff & Amie Kaufmann
---
Favorite Book Community Member
Not everyone featured this category in their posts and I can't remember which blogger I saw do this first. But I thought this was such a lovely idea and so I wanted to feature two wonderful book bloggers who have become good friends to me as of late. I hope you will follow both of them.
Erica of Erica's Bookshelves
Erica is such a wonderful human being whom I first met through Bookstagram (@ericasbookshelves). She has endured my chatty instagram stories and stupid lip-syncs (even if it's a song she dislikes) just to support me. She is constantly boosting my self-esteem with her kind words and making me smile with her hilarious messages.
Chaz of Life of Chaz
Chaz is as darling as he is a punk. He has a great sense of humor which I point out mostly because it is creepily similar to mine. If you're looking for a versatile nerd blogger who genuinely enjoys interacting with others, give him a follow–you won't regret it (probably…hopefully…I'm like 98% sure you'll be fine).
---
I wasn't formally tagged to do this one, so I'm informally tagging everyone who hasn't done this yet. I want to read about your reading reflections so far! What were some of your favorite or least favorite reads in 2018? How's your reading goal coming along?
Twitter: @jasminesreading
Instagram: @singprettyreadbooks
Goodreads: jasminesreading
Email: singprettyreadbooks@gmail.com
*2018 Reading Challenge Update: 103/200