Happy Sunday, beautiful bloggers. As usual, I'm in desperate need of weeding my TBR. I know I recently added quite a number of romance books to read because I will be receiving various romance books over the next couples of months from a publisher to feature on my bookstagram. Many of them are not the first in their series and I am a stickler for reading books chronologically or in order of publication date.
Each time I do this tag, I don't include books which I've decided to keep previously. But if I have changed my mind about any of those books in the future, I will include them.
Credits go to Lia of Lost In A Story for this awesome meme idea and her official rules.
It works like this:

Go to your goodreads to-read shelf.
Order on ascending date added.

Take the first 5 (or 10 (or even more!) if you

'

re feeling adventurous) books. Of course, if you do this weekly, you start where you left off the last time.

Read the synopses

 

of the books

Decide: keep it

 

or should it go?
---
Here are the next books I'll be tossing…
It's funny how you can see when I was on an adult contemporary/chick-lit kick. I honestly don't know what I was thinking with some of these books, though.
Everyone Worth Knowing and Last Night at Chateau Marmont by Lauren Weisberger
Pictures of Lily by Paige Toon
Don't You Forget About Me by Alexandra Potter
The Finishing Touches by Hester Browne
This Charming Man by Marian Keyes
Shameless by Lex Martin
God, I am so tempted to keep this one just because the man on the cover has a sleeve of tattoos, but I must remain strong! I'm over the whole "single person suddenly having sole custody of a child" trope.
A Totally Awkward Love Story by Tom Ellen & Lucy Ivison
The Obsession by Nora Roberts
I really love Roberts' contemporary romances, but I've yet to delve into her other works which fall under other genres. I can definitely see how this one appealed to me at some point as I usually find myself enjoying mysteries and thrillers. But the appeal has faded over time.
Mine Till Midnight by Lisa Kleypas
I have a book friend who is obsessed with historical romances, so I'm pretty sure that's why this one originally made it to my TBR.
The Sweetness of Forgetting by Kristin Harmel
Here are two books I've decided to keep…
The Devil Wears Prada by Lauren Weisberger
I'm certain I'm not the only one who added this to their TBR because they loved the film adaptation.
First Comes Love by Emily Giffin
I'm still a little on the fence about this one. A co-worker of mine went through Giffin's books with me, telling me which ones she enjoyed. She said this one was just okay.
---
Results:
11 books down today.
Current Goodreads TBR count: 449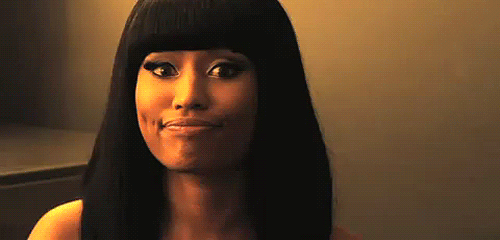 It definitely feels good to get rid of so many books from my TBR (to make room for new ones, of course). Have you been making a dent in your TBR so far this year?
Twitter: @jasminesreading
Instagram: @singprettyreadbooks
Goodreads: jasminesreading
Email: singprettyreadbooks@gmail.com
*2018 Reading Challenge Update: 100/200