According to the National Alliance on Mental Illness (NAMI), "A mental illness is a condition that affects a person's thinking, feeling or mood. Such conditions may affect someone's ability to relate to others and function each day. Each person will have different experiences, even people with the same diagnosis."
Some mental health conditions include, but are not limited to, Depression, OCD, eating disorders, and anxiety disorders.
In my opinion, mental illness in literature has become more prevalent due to the development of the internet and social media which have made us intentionally and unintentionally more aware and more connected. There are various platforms for us to talk more openly with like-minded and even unlike-minded audiences about issues, both personal and societal. Desired information regarding mental health–symptoms, coping techniques, hotlines, etc.–are easily accessible. Like talking to a professional, talking to others online seems easier than talking to those closest to us in real life.
I believe there are good and not-so-good ways of creating stories which depict mental illness. For some, it requires reading through various examples to form an opinion. But for some who are more sensitive, such as myself, we know almost immediately if a book is triggering, unrealistic, sympathetic or liberating.
As for my personal experiences: I have yet to seek professional help, but I do suffer from general anxiety, low self-esteem and depressive episodes. I don't think anyone should feel ashamed about being self-diagnosed, but I am hoping to see a therapist in the near future because I do think, at this point in my life, is the perfect time and opportunity. I have a colleague/friend who has been exhibiting symptoms of ADHD most of her life but has gone un-diagnosed–she has also experienced bouts of depression and panic attacks.. She just began seeing a therapist this month and is very happy that she did.
Here are some of my thoughts on mental illness representation in fiction:
A character's mental illness comes down to how they feel within and about themselves, whether that be emptiness, worthlessness, or suicidal. It also comes down to how their illness affects their daily life and how they function or can't function.
Mental illness is not a blame game. This was the main issue I had with Thirteen Reasons Why. Yes, others' actions can be triggering for someone with depression, but they are not direct causes. (Don't get me wrong, though—many of Hannah's classmates were grade A assholes, but in the end, so was Hannah).
I believe authors, particularly YA authors, have a responsibility when it comes to writing about sensitive topics such as depression, OCD or suicide. While I understand every story is a unique experience to different readers, they deserve a story that is genuine and will not only engage them, but teach them about the issues represented. I also would not be opposed to authors providing critical hotlines or other relevant resources at the back of their books.
Mental illness shouldn't just be a convenient plot device. It should be consistent throughout and not only become noticeable to build tension or create conflict. A story that, unfortunately, is an example of this (in my opinion) is Jillian Blake's Antisocial.
No single book is the epitome of mental health representation. Readers will experience and respond to a book in different ways.
Here are a few YA stories I read and liked which either focus on mental illness or feature characters with mental illness.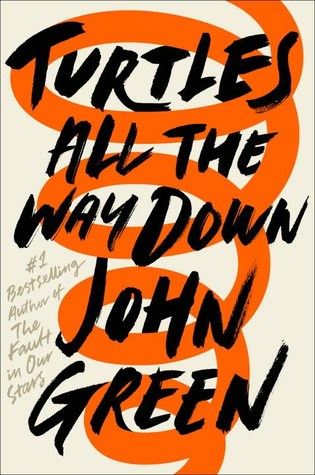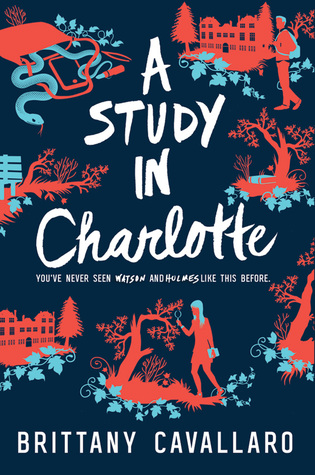 History is All You Left Me by Adam Silvera (my review)
Crank by Ellen Hopkins
Speak by Laurie Halse Anderson
Turtles All the Way Down by John Green
The Start of Me & You by Emery Lord (my review)
Kat & Meg Conquer the World by Anna Priemaza (my review)
Finding Audrey by Sophie Kinsella
A Study in Charlotte by Brittany Cavallaro
What are your thoughts on mental illness depicted in fiction? Are there any books you've read which you think truly represented mental illness in a way that was both real and empathetic? Is there a book you read which didn't? I tend to read and connect the most with stories which feature characters suffering from anxiety disorders and depression. What about you?
Twitter: @jasminesreading
Instagram: @singprettyreadbooks
Goodreads: jasminesreading
Email: singprettyreadbooks@gmail.com
*2018 Reading Challenge Update: 91/200