Happy Friday, bookworms. How has your week been? Being on break from school is just such a wonderful feeling–I have so much more time to do other things like go on walks, reorganize my things, and, of course, read!
For today's Friday Fiver, I plan to share with you the five beautiful bookmarks I received in my May rep package from LovelyBookishMarks.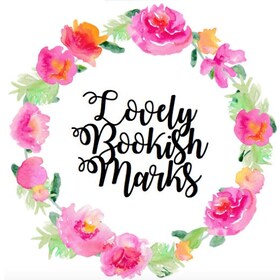 Shop owner, Callie, hand-designs every one of her bookmarks. Her signature style includes her beautiful calligraphy written upon a sturdy cardstock-like material with rounded corners, and the splashes of color she adds to each piece further contributes to the simple beauty of her work.
Custom Instagram Handle bookmark
"Currently reading" bookmark (out of stock)
"Hello, love" bookmark (out of stock)
Callie's bookmarks are some of my favorites in my entire collection. Although two of the bookmarks that I have are out of stock, she has so many others to choose from which will surely satisfy you. She makes a variety that are inspired by both literature and television shows and she also accepts custom orders.
I brought my "love is love" bookmark with me when I presented Simon vs. The Homo Sapiens Agenda during a school visit and the students just loved it! A few of them even asked for Callie's shop link.
I am so blessed to be a rep for her through July, so make sure to use my rep code SING15 to get 15% off your order!
Be sure to let me know if you've purchased from her before or plan on doing so soon. Make sure to follow her on instagram (@lovelybookishmarks) for instant shop updates.
Twitter: @jasminesreading
Instagram: @singprettyreadbooks
Goodreads: jasminesreading
Email: singprettyreadbooks@gmail.com
*2018 Reading Challenge Update: 80/200