Still Me (Me Before You #3) by Jojo Moyes
Fiction Contemporary, Romance, Chick-Lit
Hardcover, 390 pages
Goodreads synopsis: Louisa Clark arrives in New York ready to start a new life, confident that she can embrace this new adventure and keep her relationship with Ambulance Sam alive across several thousand miles. She steps into the world of the superrich, working for Leonard Gopnik and his much younger second wife, Agnes. Lou is determined to get the most out of the experience and throws herself into her new job and New York life.
As she begins to mix in New York high society, Lou meets Joshua Ryan, a man who brings with him a whisper of her past. Before long, Lou finds herself torn between Fifth Avenue where she works and the treasure-filled vintage clothing store where she actually feels at home. And when matters come to a head, she has to ask herself: Who is Louisa Clark? And how do you reconcile a heart that lives in two places?
Funny, romantic, and poignant, Still Me follows Lou as she navigates how to stay true to herself, while pushing to live boldly in her brave new world. 
---
I honestly did not know that there was even a third installment in the Me Before You series until I happened to see it on the reserves shelf for another patron at work. As soon as I saw it, I put myself on hold—I believe I was number 16 at the time.
I was surprised to find that I loved Me Before You as I'm not generally the kind of person to expect good things out of sad books. I usually avoid them at all costs unless I am utterly convinced by colleagues or book-friends who know me well enough to say "Jasmine, you will love this book."
I was doubly surprised to find that I also loved After You as I didn't believe that anything so good could possibly follow its predecessor. I fell head over heels in love with Sam, Lou's new beau, though I wasn't the biggest fan of Lily, Will's daughter. I was wholly satisfied, once again, with the open-endedness of this book and didn't think another book was necessary.
Like most books I read, I nose-dived into Still me without truly knowing what it was about. The most I could remember from the last book is that Louisa accepted another "assistant/caretaker" type of position in New York, so I was excited to be at least in the same continent as she (even though it's a dream of mine to at least visit London one day, if not live there).
Still Me turned out to be the perfect balance between Louisa's developing relationship with Sam and finding herself in a new country, therefore fulfilling her promise to Will that she would take more risks and live life more fully. Louisa is thrust into New York's high society, both fascinated and terrified by all of its complexities.
Louisa finds herself lost in a huge gray area which is New York. New York is both an exciting and scary place to be, where everything is at your fingertips (and within walking distance) but happiness isn't always guaranteed. She works and lives on Fifth Avenue which breathes luxury, but she also finds herself invested in the Washington Heights community where a library is on the verge of being shut down. Entangled in the social circles of New York's elite, she experiences how the richest are not the happiest and how the friends you make are still capable of throwing your trust back in your face.
She comes to understand the perspective of "the help" in society and their perceptions of themselves. Readers are reminded that there is no shame in being an assistant or serving others, especially if they take pride in it. But there are times when we also have to move on—break out of our previous molds and start anew.
Because I loved Sam so much from book 2, I was eager to read about how his relationship with Lou would progress as she embarked on this new journey. Undoubtedly, long-distance relationships have many challenges. Every time Lou and Sam felt heartbreak, jealousy or uncertainty, I felt it too.
Will's impact on Lou continues to live on in this book, though not quite so much as he obviously did in the previous books, much to my satisfaction. While I was not expecting Lou to be completely over her grief–I don't believe that anyone truly is after losing someone–I worried that his spirit would continue to control Lou's story. Fortunately, that was not the case here. Lou really took what she learned from Will and ran with it–flew with it…soared.
Verdict: Out of all the books in this series, Still Me is most definitely my favorite because much of what Lou experienced here and discovered about herself genuinely resonated with me to the point that I was crying. Her confusion, her emotional struggles, and her breaking free–I felt it all deep down in my heart.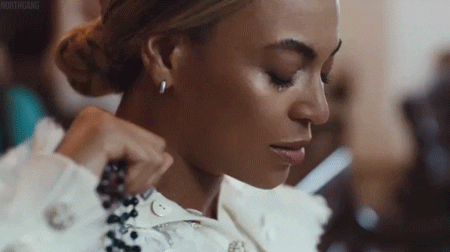 Twitter: @jasminesreading
Instagram: @singprettyreadbooks
Goodreads: jasminesreading
Email: singprettyreadbooks@gmail.com
*2018 Reading Challenge Update: 79/200