Happy Tuesday, book friends. Many thanks to the lovely Karen Jo for tagging me to do the Book Blogger Confession tag. I always love a chance to share some of my deepest (and darkest) bookish secrets. But hopefully my answers don't shock anyone too badly!
---
1. Which book, most recently, did you not finish?
I'm quite stubborn when it comes to finishing books and will often push myself to finish one even if I don't like it, just so I can give it the rating I believe it deserves. There is only a small handful of books that I had to put down and one of them is Megan Whalen Turner's The Thief which just turned out to be quite boring to me.
2. Which book is your guilty pleasure?
I'm personally not the biggest fan of the phrase "guilty pleasure," because I think you should be able to enjoy any book without feeling shame. But pretty much any adult or new adult book that is 50% sexy times and 50% plot would be considered my guilty pleasure. A great example is The Mistake by Elle Kennedy which I raved about on my blog.
3. Which book do you love to hate?
I did watch a few episodes of the first season of Gossip Girl and could feel how addictive it is. But after reading the first book, I was completely turned off. I could not stand any of the characters, especially Chuck Bass who is a sexual predator. The show is clearly much more sympathetic to the characters, but overall I was just uncomfortable reading about these terrible terrible people.
4. Which book would you like to throw into the sea?
I have never read this book and I never will.
5. Which book have you read the most?
I very rarely read a book more than once. Often times, I will go back and re-read some of my favorite parts for a pick-me-up when I'm feeling down. There are some books I have definitely read through twice. But so far, I think the only series I've actually read more than twice was Stephenie Meyer's Twilight saga. I had to have read the entire series at least 4 times when I was in high-school.
6. Which book would you hate to receive as a present?
Although I have enjoyed a few, I am not a big fan of classics. Older languages and stories tend to go over my head and while I appreciate a good challenge, I'm not keen on books that make me sleepy. I tried reading Pride and Prejudice once and could not get myself to continue.
7. Which book could you not live without?
I'm interpreting this as "a book I could not live without reading," a statement which applies to so many books I've read. Most recently, I finished Still Me, the latest book in the Me Before You series by Jojo Moyes which I loved so much. Louisa's current state in this installment resonated with me the most, because of who I am and where I am now.
8. Which book made you the angriest?
Aside from Gossip Girl, this is one of those books that I just hated. This book is everything you hate about high school and life amplified. I personally believed it to be a poor representation of mental illness, particularly after sexual assault. Also the female protagonist is a terrible terrible friend which is so sad.
9. Which book made you cry the most?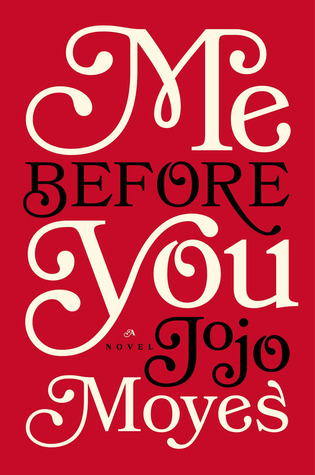 There were quite a number of books which made me cry, but not nearly as hard as Me Before You.
10. Which book cover do you hate the most?
Not sure if this is truly the cover that I hate the most, but I will say this stupid cover matches the stupid story inside, LOL.
---
I'm tagging…
Jessi | Jessi the YA Queen
Elodie | FurtherWest
Danielle | Life of a Literary Nerd
Anna | Reading Peaches
Karis | Karis books
Melanie | Mel to the Any
Kelly | Just another book in the wall
You!
Let's have it–I want to hear all about your bookish confessions!
I hope you're all having a splendid week. Feel free to share what you're currently reading in the comments below.
Twitter: @jasminesreading
Instagram: @singprettyreadbooks
Goodreads: jasminesreading
Email: singprettyreadbooks@gmail.com
*2018 Reading Challenge Update: 77/200