Happy Thursday, everyone. How is your week so far? For today's Thoughtful Thursday, I'm interesting in understanding what you look for in book reviews.
As someone who is currently working toward their librarianship degree, works in a library and is a paid reviewer for a book review magazine, I do tend to take book reviews (both my own and those I read and confide in) pretty seriously.
Regardless of whether the reviewer is a published writer, a literature specialist, or an amateur blogger, I judge the reviews I read because of what I look for in reviews (Thoughtful Thursday: How do you review books?).
Here are a few aspects of a review which are most important to me:
1) A clear, concise, and spoiler-free synopsis of the book. I do not like flowery reviews that are unnecessarily wordy. I tend to have this problem when reviewing books myself. Proper grammar, spelling and use of syntax are critical.
2) Justifiable reasons for liking or disliking a book if for personal reasons. I really appreciate when diverse/own-voices reviewers share their personal insights and make meaningful connections with the literature, encouraging empathy.
3) Justifiable reasons for liking or dislike a book in general. I don't like when reviewers fail to provide evidence to support their arguments. I tend to ignore reviews that say rude things for the sake of being rude.

4) Respectful tone of voice. I have no patience for reviewers who write or speak about books condescendingly, as if they are the "voice of reason."
5) Acknowledgement of the target audience for a particular book. While I enjoy hearing what reviewers of all ages, backgrounds and professions have to say about a particular book, I consider the target audience for that book extremely important. If you've read my Thoughtful Thursday: Young Adult Literature post, you are already aware of how passionate I am about young adult literature being first and foremost for young adults. So it's important to think about why/why not a YA book is good for YAs.
6) Acknowledgement that a book may or may not appeal to all readers. Just because you love a book doesn't mean everyone else will. I generally do not read reviews in which the reviewer states that readers who feel differently about a book are wrong or force their opinions upon others.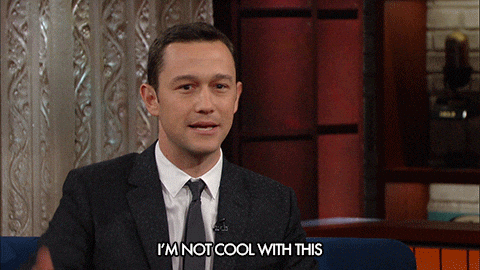 Everyone reserves the right to share their opinions on a book in whatever way they wish. Everyone also reserves the right to ignore reviews they dislike.
What about you? What do you look for in a good review? What turns you off from reading a review?
Twitter: @jasminesreading
Instagram: @singprettyreadbooks
Goodreads: jasminesreading
Email: singprettyreadbooks@gmail.com
*2018 Reading Challenge Update: 73/200