Happy Sunday, blogger friends. I'm back with my next Down the TBR Hole. I really enjoy doing this tag…it's like ridding myself of toxic relationships…except books…LOL.
Each time I do this tag, I don't include books which I've decided to keep previously. But if I have changed my mind about any of those books in the future, I will feature them.
Credits go to Lia of Lost In A Story for this awesome meme idea and her official rules.
It works like this:

Go to your goodreads to-read shelf.
Order on ascending date added.

Take the first 5 (or 10 (or even more!) if you

'

re feeling adventurous) books. Of course, if you do this weekly, you start where you left off the last time.

Read the synopses

 

of the books

Decide: keep it

 

or should it go?
---
It's judgement day for the following 10 books…
Scarlet Letters by Leah Scheier
When I saw this on my list, I didn't have a single clue *pun now intended* about what this book entailed. But as soon as I saw "Sherlock Holmes" in the synopsis, it all came rushing back. I do love me some Sherlock Holmes, so I think I will keep this one for now.
A Long, Long Sleep by Anna Sheehan
Another sci-fi/dystopian romance that is giving me Beth Revis Across the Universe vibes (a trilogy I did like). Though interesting, I'm not interested anymore. Bye.
Princess of the Midnight Ball by Jessica Day George
What a heinous cover! It looks like something a beginner graphic designer made for a school project (and I can say that because I remember what that was like). 12 girls cursed to dance for a King every night? Meh. No thank you.
The Inn at Eagle Point & Flowers on Main (Chesapeake Shores #1, 2) by Sherryl Woods
Grown-up contemporary romances are the only books I don't mind keeping on my TBR, even if they were published before 2011. I have been wanting to get into this series for a while but just never got around to it. I'll be keeping these for the time being.
Talk Me Down by Victoria Dahl
An "erotic fiction" author escapes a creepy ex by going back to her tiny hometown? I'm still sold. It stays.
Crush on You by Christie Ridgway
This cover is so me. I really think I'm going to keep this one for now.
Forgetting August by J.L. Berg
As soon as I saw the cover, I knew this was going to be another trashy new adult romance that I would probably delete from my TBR. But guys…it sounds so angsty and I'm so curious…and I'm so tempted to keep it…Crap.
Something Borrowed by Emily Griffin
This looks like something I'd want to read at some point, but I'm not the biggest fan of the "I'm in love with my best friend's fiance" trope. (Which kind of makes me a hypocrite because the previous book sorta kinda has this trope too). Anyway…it goes.
One Plus One by Jojo Moyes
I add this to my TBR because I really loved Me Before You as well as its sequel, After You. I'm keeping it.
Results:
3 books down today.
Current Goodreads TBR count: 447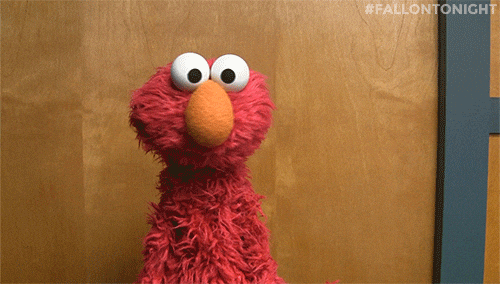 At least the list is getting a little shorter, right? Let me know if you've read any of these!
Twitter: @jasminesreading
Instagram: @singprettyreadbooks
Goodreads: jasminesreading
Email: singprettyreadbooks@gmail.com
*2018 Reading Challenge Update: 55/200