Happy Wednesday, blogger friends. I live in New Jersey and we've been hit with another snow storm. I ended up not having to go into work yesterday and I do not have to work today either. 
What better way to celebrate the start of spring than with two snow days?
This is a bit embarrassing, but I was nominated for The Mystery Blogger Award by my beautiful friend, Kalli (K the Ravenous Reader) a little over a year ago and I haven't done anything about it until now…better late than never, I suppose? I met Kalli through Bookstagram and she is just such a joy and someone I feel comfortable talking to at all times. You should give her a follow!
Put the award logo/image on your blog.
List the rules.
Thank whoever nominated you and provide a link to their blog!
Mention the creator of the award and provide a link to their blog as well.
Tell your readers 3 things about yourself.
You have to nominate 10-20 5 people.
Ask your nominees any 5 questions of your choice; with one weird or funny question (specify).
Share your link to your best post(s)
---
3 things about myself:
1. My middle name is Caresse which is the same as my sister's middle name. Apparently it is a Filipino thing for siblings to have the same middle names (at least that's what my mother said).
2. I really do love cats but I am very very allergic to them. My aunt and uncle have this beautiful cat whom I adore. But ten minutes into spending time with her, my eyes start to water and my nose gets all runny.
3. There was a time I truly did not believe that reindeer were real animals. Yes. It's true. This lady, who is pursuing a Master's degree in Library and Information Sciences, once questioned the existence of reindeer. I assumed they were not real because Santa isn't real (SORRY TO ANY BELIEVERS).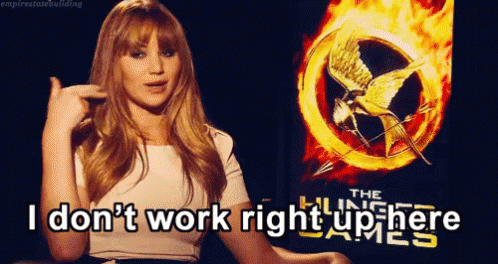 My answers to Kalli's questions:
1. If you were stranded on a deserted island and could only bring one book, what would you bring?
Assuming that I was not stranded on this island by choice, I'd hope that I have my kindle with me so I wouldn't have to worry about choosing just one book. I bring my kindle with me everywhere and it holds all my fun and trashy romance novels that I actually enjoy re-reading once in a while when I need a pick me up.
I'd also hope that I have a physical book with me because I always carry at least one in my bag when I leave the house along with my kindle. But if I had to pick just one, I'd probably bring A Court of Mist and Fury because it's ridiculously long and I'd be able to really take my time reading and digesting it and understanding the true depth of the world and its characters more fully.
2. What is/are your favourite fandom(s)?
So many! I am a proud member of the Harry Potter fandom (though not as hardcore as other Potterheads) as well as the ACOTAR and Shadowhunters fandoms.
3. Who is your OTP?
I have so many OTPs that I absolutely love and could cry over for days. But an underappreciated OTP that I often mention is Tarver and Lilac from These Broken Stars. Their dynamic as a couple is just awesome–they're both hot-headed and stubborn and  just so perfect for one another.
4. What is your favorite book-to-movie adaptation?
I really enjoyed the 2006 film adaptation of The Da Vinci Code which is what got me in the books. As a Catholic, I was fascinated by Brown's stories. The Da Vinci Code continues to be my favorite installment of all the Robert Langdon books.
5. What book or movie releases are you most looking forward to in 2017?
Yikes. 2017 already happened, LOL. As for 2018, I still need to see Black Panther and Love, Simon. I can't tell you what books I was assigned to review for the magazine I write for, but I can tell you there are some pretty awesome books coming out this year 🙂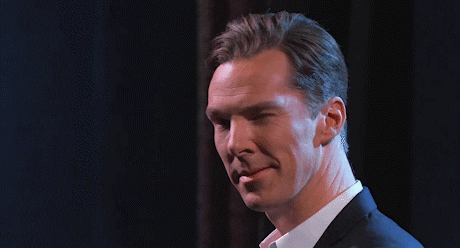 6. What is one thing that you've always wanted to do but haven't gotten a chance to do yet?
I'd really like to go to the Met and see an opera! If you don't already know, I was an undergraduate music education major, voice being my primary instrument. I'm literally the worst opera fan ever, LOL.
My best posts (these are posts which I am particularly proud of or really enjoyed writing):
Book Review | They Both Die at the End by Adam Silvera
Thoughtful Thursday | Concentration while reading
---
Here are my nominees for the Mystery Blogger Award:
Frankie | Freed By Fiction
Crystal | Paper Royalty
Ashley Rae | Thrifty Bibliophile
Laura | LFBooks
Zaheerah | Zaheerah Khalik
Here are my questions for you:
How do you keep track of the books you've read and want to read?
Is there a book that you were required to read and really enjoyed?
Describe your perfect reading experience (where are you, what's the weather like outside, what is the time of day, be as detailed as possible).
Name a book that changed your life or transformed your opinions or perspective on something.
*If you're comfortable, please share a really embarrassing moment (maybe it's book-related!)
I'm looking forward to reading your answers! Thank you again to my friend Kalli for nominating me.
I hope you're all having a week so far.
Twitter: @jasminesreading
Instagram: @singprettyreadbooks
Goodreads: jasminesreading
Email: singprettyreadbooks@gmail.com
*2018 Reading Challenge Update: 48/200