Happy Wednesday, bloggers. The wonderful Karen Jo (Sincerely Karen Jo) nominated me for the One Lovely Blog Award, and I couldn't be anymore thankful. You're a darling, my friend! So happy to have met you in the blogosphere.
---
Here are seven facts about me…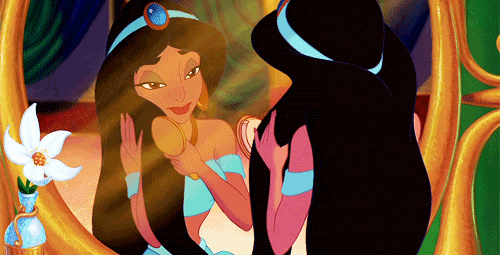 1. I was named after Princess Jasmine from Aladdin. My older sister, who was four years old when I was born, asked my mom if she could name me Jasmine because Aladdin was her favorite movie at the time.
2. My favorite number is 6. I was born on the sixth day of the sixth month of the year (June 6th) and Jasmine is actually the sixth official Disney Princess (source). I also started singing by joining my church's children's choir when I was six years old.
3. I am Catholic. I am very comfortable with my spirituality. My faith is one of my greatest constants in life which keeps me grounded and sees me through all my trials and times of distress.
4. Winter is my favorite season and Christmas is my favorite holiday. I could never live somewhere it doesn't snow. I am always at my happiest when it's snowing or when I'm preparing for the holidays! With regards to my religion, it's obviously a very important time of year. But outside of that, it's a wonderful time which reminds us to love one another and take care of each other every day.
5. I was not a huge reader as a child. This will be elaborated on more in tomorrow's post, but people are always surprised (and rightly so) to learn that I was not a huge fan of reading for pleasure while growing up.
6. I am not into booktube. While I believe that there are a lot of wonderful things about booktubing and there are so many hard-working and creative booktubers out there, it is an area of the literature world that I am wary of stepping into. I have a lot of opinions on this, so I may write up a Thoughtful Thursday post or if anyone asks, I can share my opinions.
7. If I could have one wish come true, I'd wish to be the vocalist for the next Disney Princess. Anybody got the hook-up? 🙂
---
I'm nominating…
Cecelia | The Seal Spot
Josie | Unlikely Magic
Erica | Erica's Bookshelves
Maria | Bookgraphy
Kristin | Kristin Kraves Books
Bree | In Love & Words
Merline | Merline Reads
Mel | Everyday_Reader
Larkin | Wonderfilled Reads
You!
I hope everyone will get to partake simple yet lovely blog award. Let's get to know one another better!
Twitter: @jasminesreading
Instagram: @singprettyreadbooks
Goodreads: jasminesreading
Email: singprettyreadbooks@gmail.com
*2018 Reading Challenge Update: 43/200